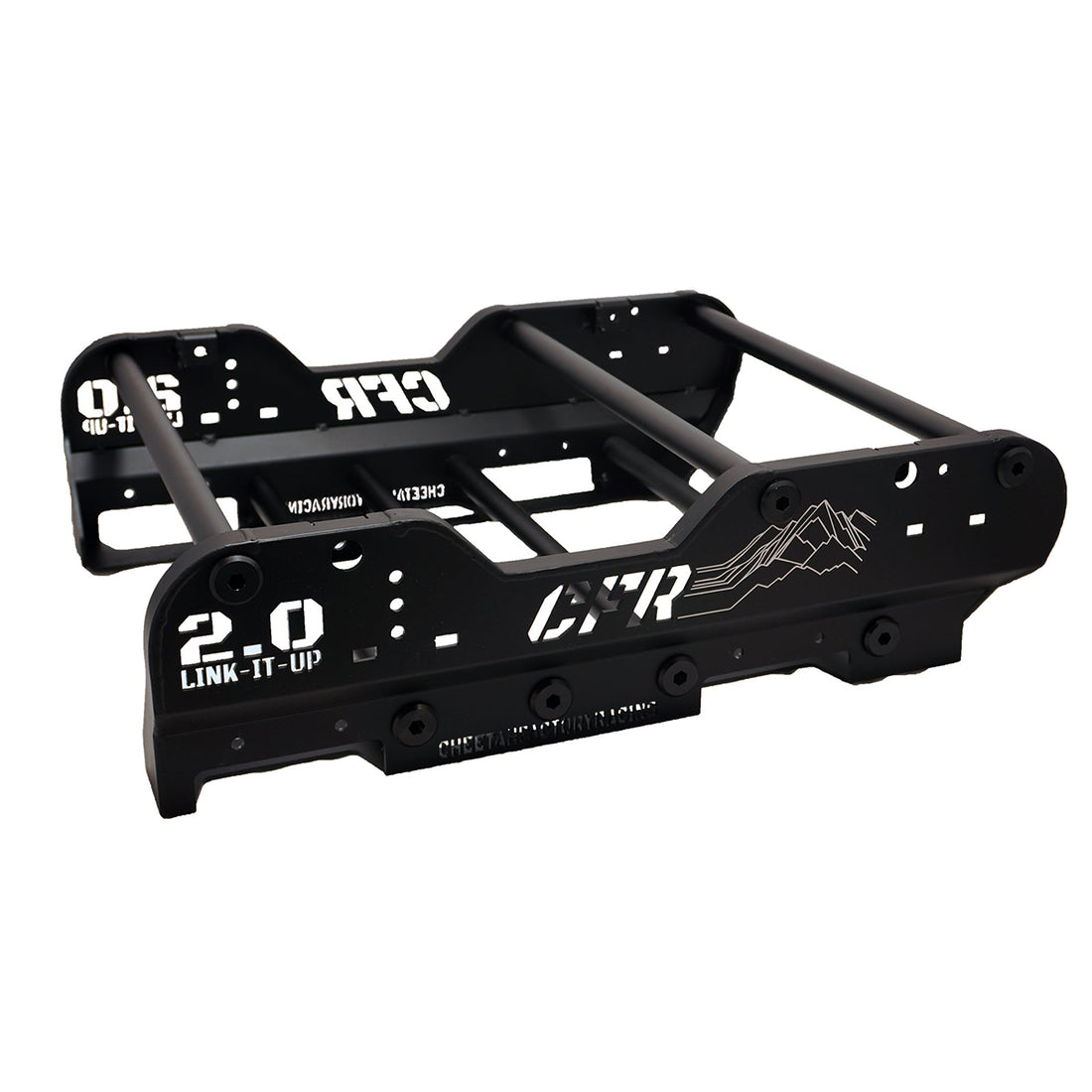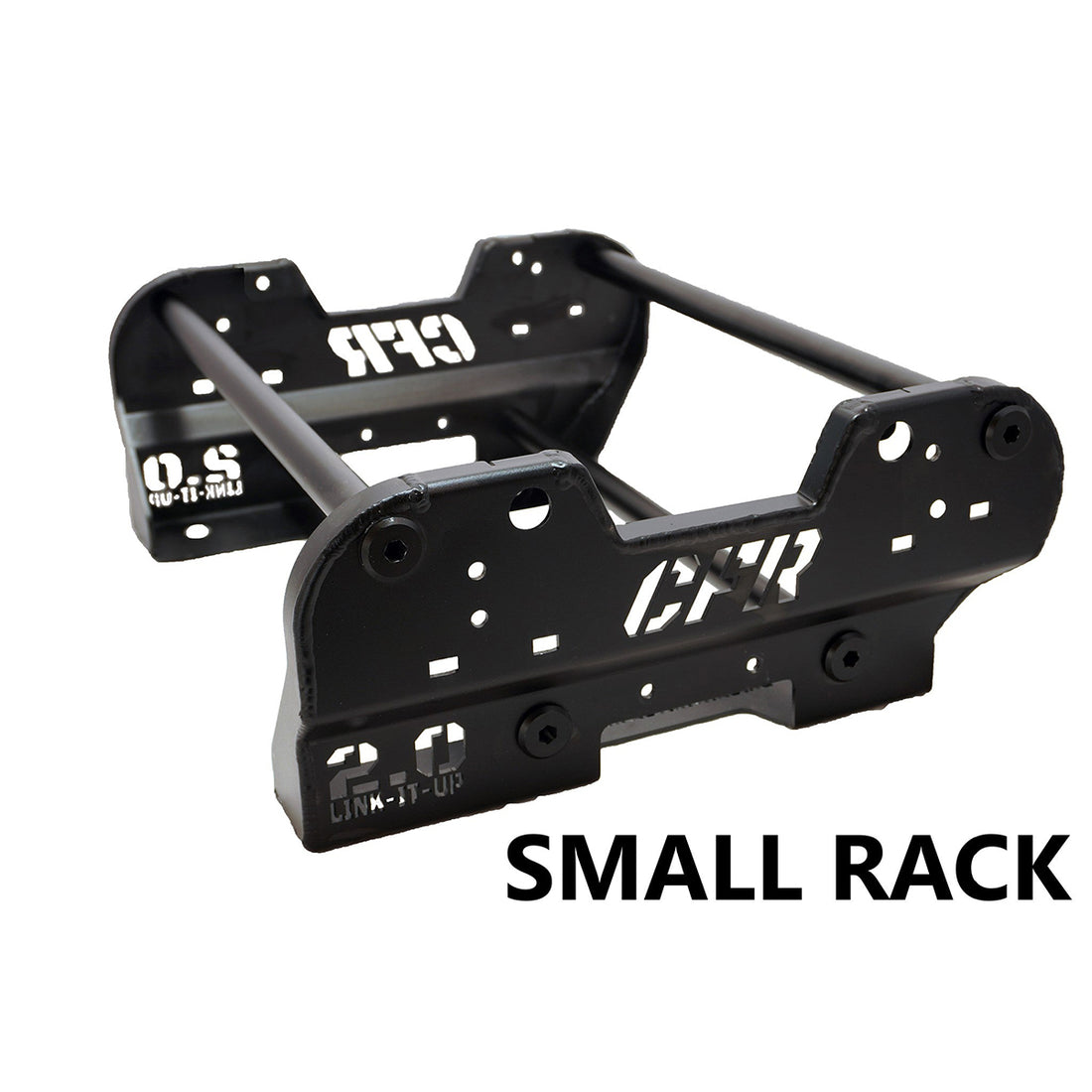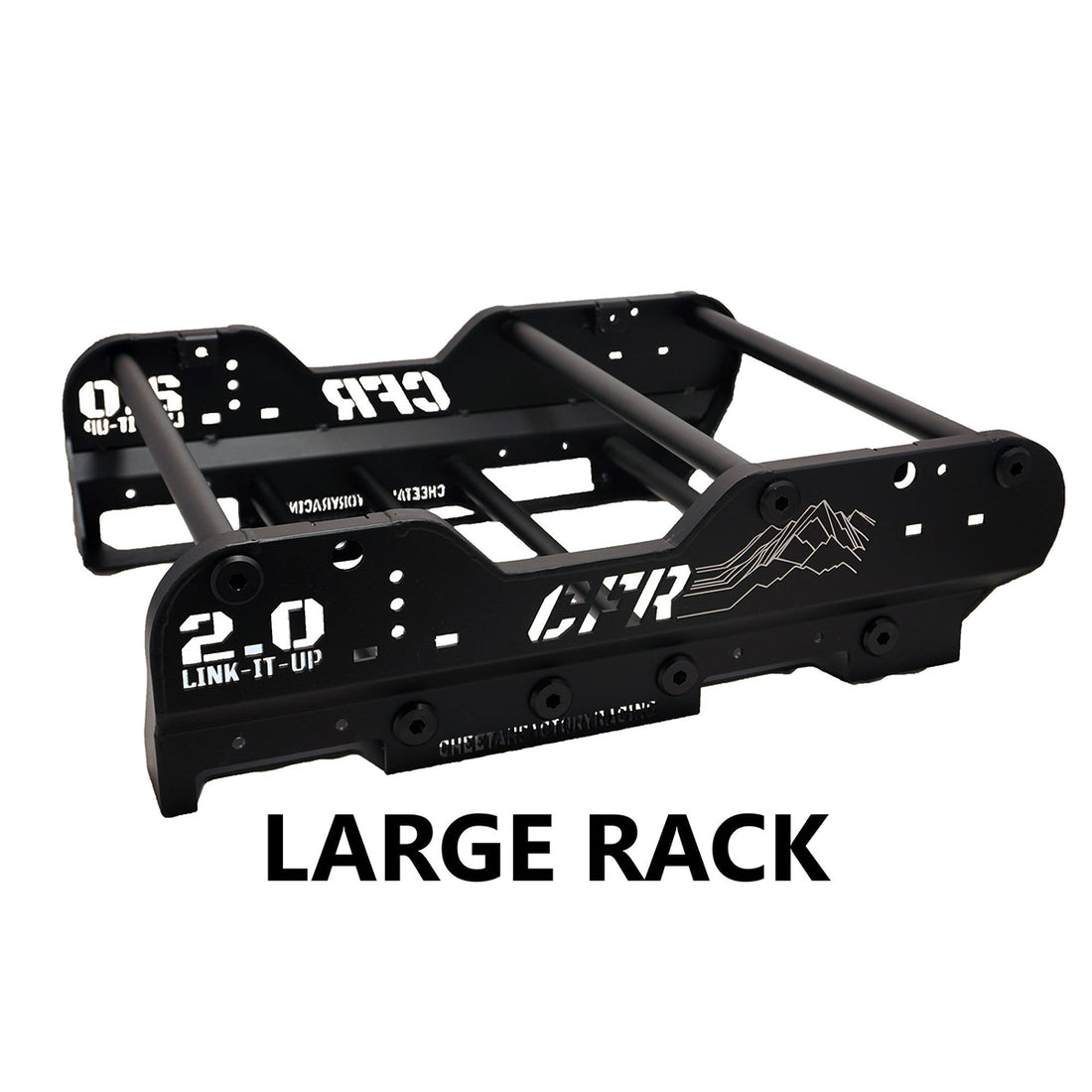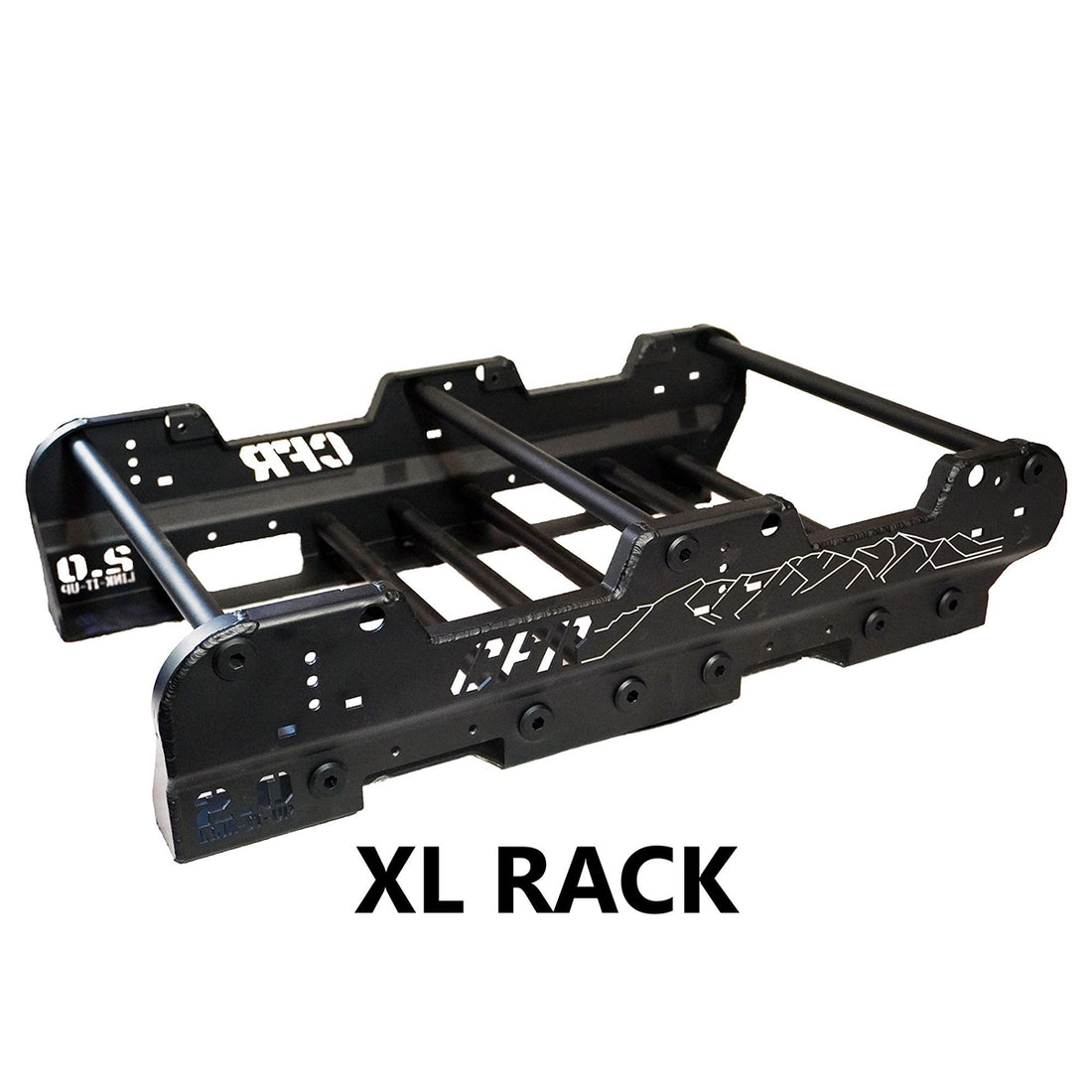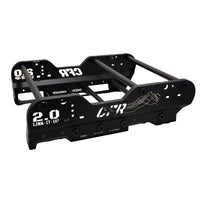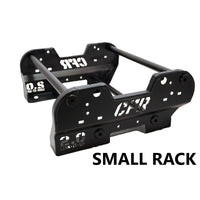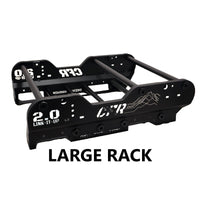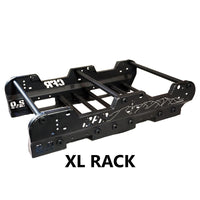 The CFR Link It Up 2.0 is our newly designed flagship snowmobile rack designed in conjunction with the all-new Boardski Bracket Kit 2.0 to be the ultimate platform for carrying skis, snowboards, and gear. The side plates are stamped from 3mm thick aerospace aluminum and bolted together with 20mm tubes to create a bomb-proof rack that will stay looking good for years thanks to the hard-wearing anodized finish.

The Small Link It Up 2.0 rack is fastened to the snowmobile using two Cargo Base Kits and Linq Fasteners (one on each side of the rack) and allows other accessories to be used on the back of your snowmobile tunnel.
Small: 
14 1/8" Long x 16 5/8" Wide
 * The small Link It Up rack is not recommended for carrying a pair of skis and poles on one side of the rack. The weight and leverage can cause the Linq brackets to fail. For carrying skis we recommend one ski and pole be carried on each side of the rack.

The Large and Extra Large Link it up 2.0 use four Cargo Base Kits and Linq Fasteners for added strength, security, and carrying space. 
Large: 
20 15/16" Long x 16 5/8" Wide
1 cargo space measuring 10 1/4" and 1 space measuring 5 1/4"
XLarge:
26 7/8" Long x 16 5/8" Wide
2 cargo spaces measuring 10 1/4" each (fits the QP bag perfectly).
 Link It Up Rack 2.0 Assembly Video.
Love the new design
These racks are slick, and I love the new design! I got a size large for my 2022 summit edge, short tunnel and it fit perfectly. The adaptation to the link system is awesome, no drilling holes through your tunnel. One thing I recommend is to assemble the whole thing loosely, lock it into the link receives, and then tighten it all down. Mine didn't fit so well when I built it on my work bench and then tried to attach it.
New design, same CFR burlyness
We've been using CFR racks in Alaska since the beginning, so it's no surprise this rack arrived as strong as they've always been. What's new is all the new mounting points and versatility. Being able to remove and install the rack on the sleds is huge for days when you're swapping sleds or want to ride without it for a short day. I've wailed on this setup, rolled the sled with it fully loaded many times, and it's holding up great.