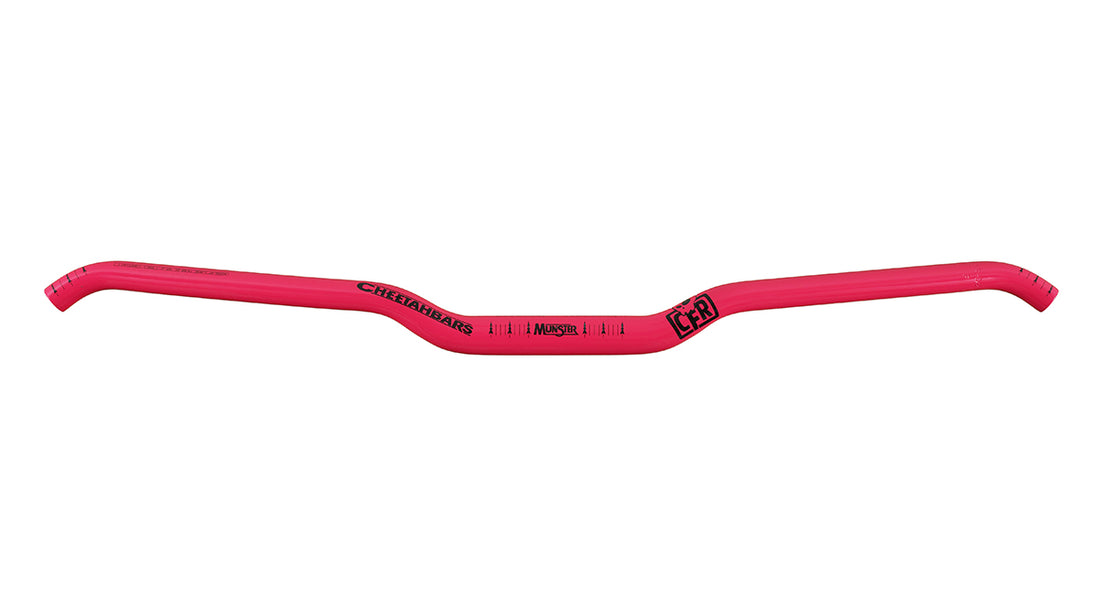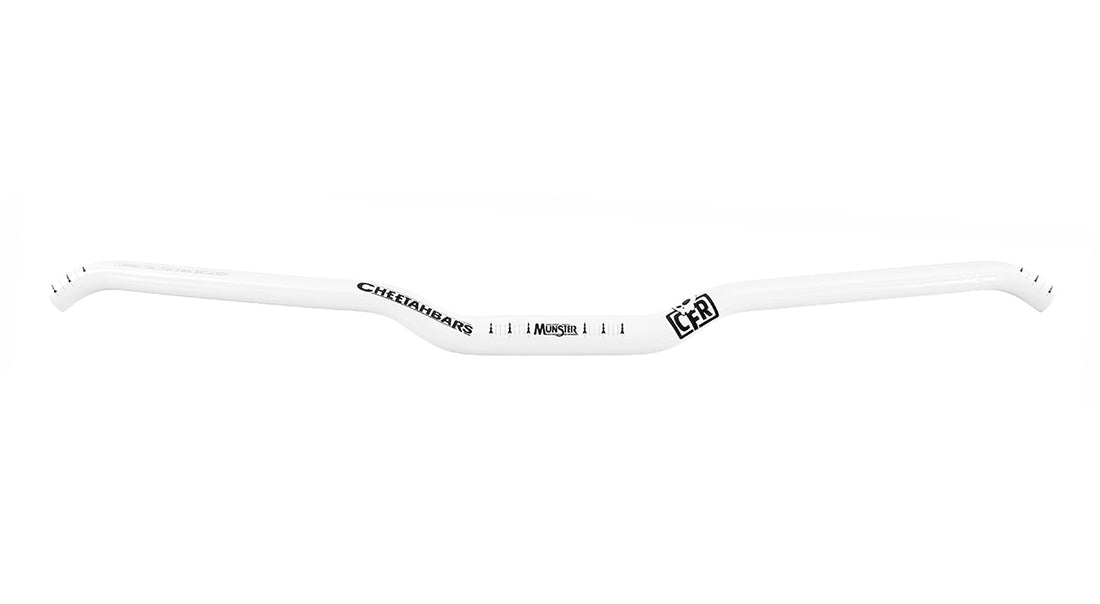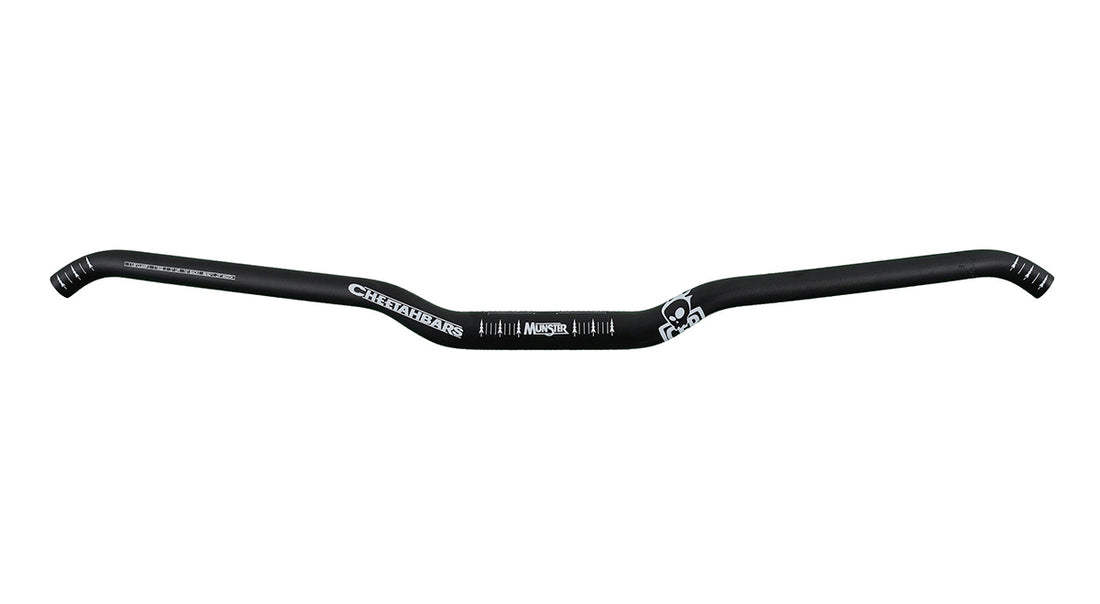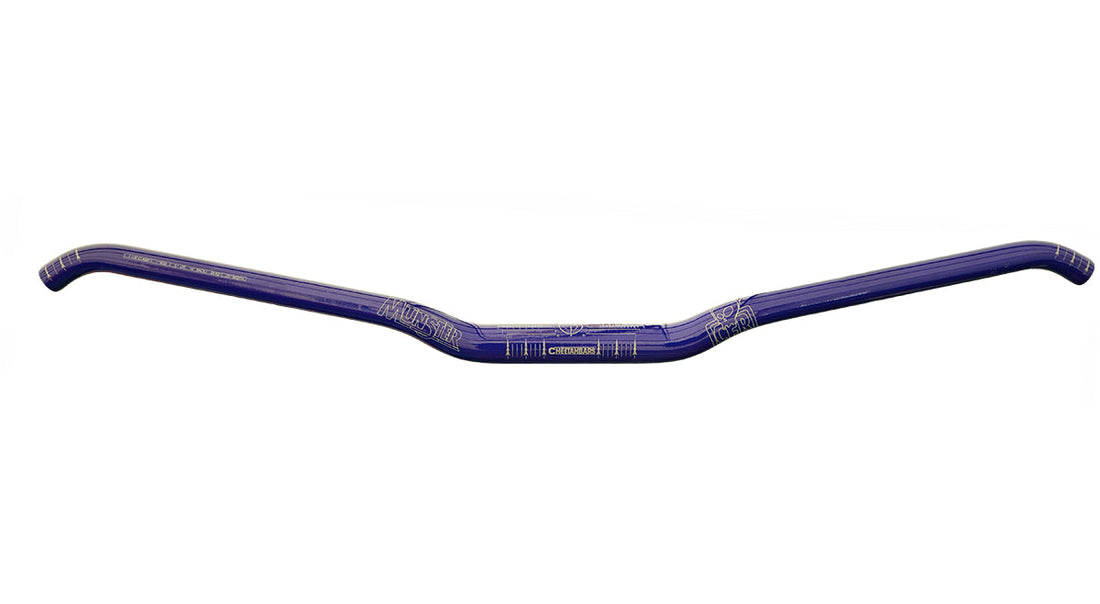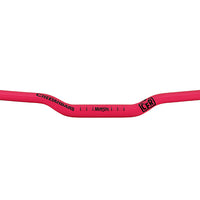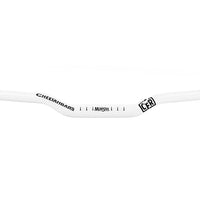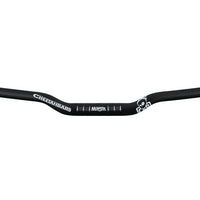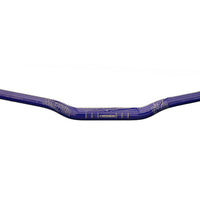 Andrew had been cutting his stock Boondockers down to 29" for years and asked if we could make him a custom bar so he wouldn't have to. We took his ideas to the drawing board and the all-new Munster Bar is the result, a great all-around riding handlebar with reduced rise and less width for a more responsive feel and the ability to really throw the sled around in tight situations. Reducing the rise also allows for maximum clamping space so the bar is compatible with a wider range of sleds. At 29" wide with 14˚ of sweep and a 10˚ forward hook at the ends the Munster bar is ideal for riders with a narrower shoulder width or who prefer a narrower setup. This bar won't be for everyone but for the right person it will be the cats ass.
Our entire lineup of handlebars is built from the inside out starting with high-quality, double-butted, heat-treated 7075 aluminum for a strong and lightweight base. The center clamping surface is an oversized 1/18" thick for maximum strength and stiffness and the bars gradually taper to 7/8" at the grips for easy control installation and maximum comfort. Our proprietary construction allows energy to dissipate over this gradual tapering thickness within the inner core resulting in a stronger bar that dampens hard hits and also gives the user better feel for what's going on underneath the snow. Quick Rise technology gives the handlebar more flat bar space using less width. Your hands can now move closer to center allowing more power for flicking your snowmobile in tight spaces while the width is still there for stability and all your stock controls will fit, win-win!
Product Specs
1" rise
5° up sweep

14° pull back

10° forward bend at the J-hooks
29" width
QR technology
Made from 7075 heat-treated super aluminum with flex technology.
Strong, lightweight and built to last
Better positioning than stock bars and way stronger, the design dissipates bumpy conditions more effectively than stock bars keeping you fresh and riding longer!
Vertical and horizontal positioning graphics for perfect centering and pull back angulation.
Custom graphics in 2 colourways; Flat Black and Hot Pink.
Bar Pad sold separately.
Important Notes
The Munster Bar is an oversized bar, measuring 1 1/8" at the clamping area. Verifying fit is your responsibility.
*Bar Pad Sold Separately*
Instructions